1997 Pontiac Sunfire SE Sedan
Asking $3,500
SOLD for Full Asking Price
As the first owner, I drove this car off the lot exactly 10 years ago (12/4/96), and have taken great care of it. Please see all 18 pictures below, taken fresh yesterday (12/3/06). This car has never been smoked in, never had a collision, and it's always been parked in a garage overnight. This car has tons of options, which you can read about on the original window sticker. Note that some of the options in the right column supersede the standard equipment listed in the left column. For example, the standard equipment indicates a 5-speed manual transmission, but the option list shows a 4-speed automatic, so obviously you don't get both--it's an automatic. The mileage is quite low, at 48,090--see the odometer in the photos of the dashboard, below. The tires are relatively new, and the brakes have been redone this year.
I could say a lot more about what great shape this car is in, but it's easier to let you check out the pictures.
To make an offer or ask questions, please e-mail us at info@boisegear.com.
| | |
| --- | --- |
| | This is the actual window sticker, but it was never in the window because I custom ordered the car. Still, it shows all the specs and options, so be sure to click for a larger view so you can read all the details. |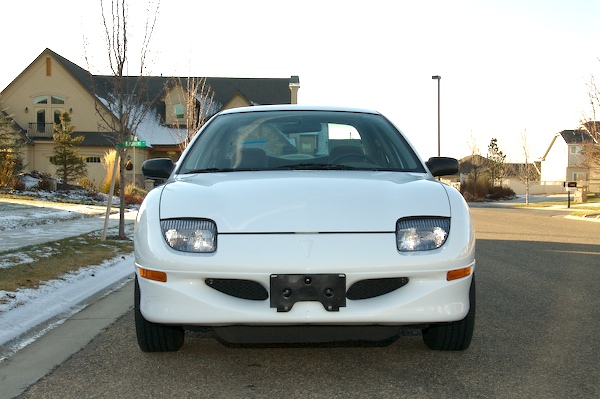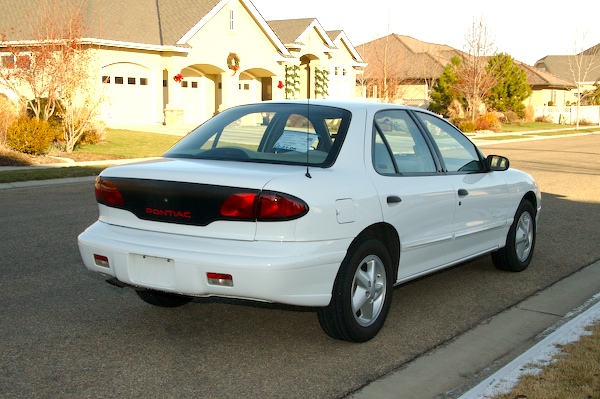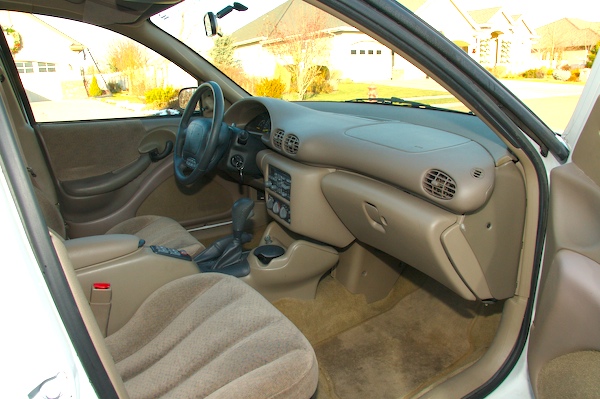 Cloth interior is clean and shows very little wear. Center console has power window controls and a flip-up storage unit under the armrest.
Seats two in front and three in back.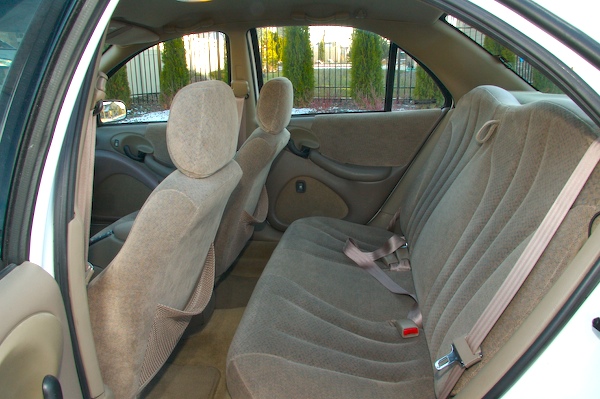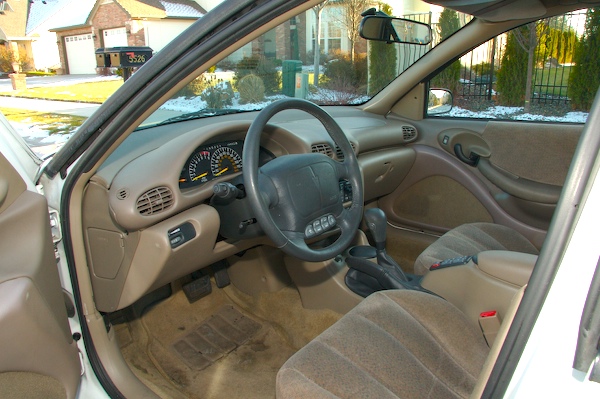 Steering wheel has controls for radio and CD player.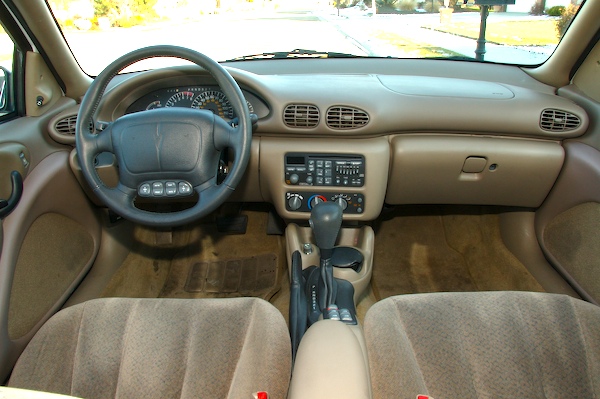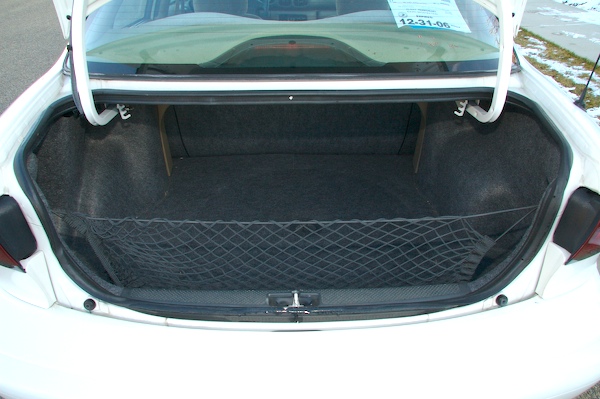 Trunk is also clean and roomy, with a convenient cargo net.
Back seat folds down to accommodate bulkier items in the trunk.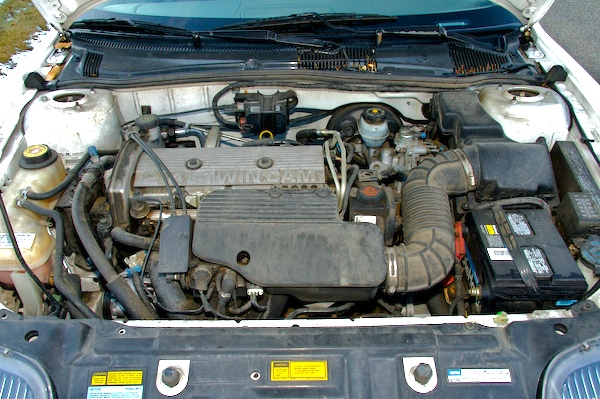 I'm not a motorhead, but for those who are, here's the engine.
Dash shows the actual mileage: 48,090 miles.
Dash glows with highly visible orange and yellow at night.
Any Problems with This Car?
Only a couple of minor things you should know about, both indicated by yellow ovals in the photo below.
First, the volume control on the stereo is a little flaky. It mostly works, but it's sort of like having dirt in your computer mouse, if you've ever had that problem. Sometimes the volume doesn't change as quickly as you'd like, or it may go the wrong direction. This is actually not much of a problem since there are buttons on the steering wheel for adjusting the volume, and those controls work perfectly.
Second, the vent/fan controls are stuck in the middle position (as shown). The result is that you get a balance of airflow between all outlets. If it's going to be stuck, this is a pretty good place to have it stuck. It gives you decent airflow from all locations, but if you're looking to focus all the power to your face (for example), you can't do it, because some of the airflow is also going to your feet. This only bothers me during the hottest days of the summer when I'd like to have a powerful blast of cool air in my face, but since the A/C works well, it's not really a big problem, and that's why I haven't bothered to get it fixed. The fan speed control and the temperature knob (left, not circled) work just fine, so you can still set the fan speed and temperature. It's only the balance among the vents that's stuck.
My records indicate it's due for an oil change, but other than that, it's as nice as it looks, and the gas tank is nearly full. To schedule a test drive, send me an email with your name and time preferences. If you'd prefer to communicate by phone, send me your phone number and I'll give you a call. I don't list my phone number because I prefer email, but I'll certainly call you back if you prefer that.
The two known issues with this car are the flaky volume control and the stuck vent selector.