Roland HP 557R Digital Piano
Like-New Condition
We bought this piano new from Welch Music in Boise around 2001. We bought it for piano lessons for our kids, but they had other interests, so it's no longer needed in our house. It has been very lightly used, beautifully cared for, and it's in perfect working condition and near-perfect physical condition, with only a few minor scuffs (barely noticeable) on the top cabinet behind the built-in music stand. The main keyboard detaches from the base, so it's fairly easy to move out of our house and into yours.
We are including the hinged-seat bench and all the original manuals and sound disks that came with it. It's quite easy to use, but because it's also very powerful, you may need a little guidance, and the folks at Welch Music will be happy to answer your questions, give you some lessons, or whatever you need.
Here is a brief sampling of the features:
88 keys Progressive Hammer action mechanism with Escapement
100 levels of touch (velocity) sensitivity
128-voice polyphony (max.)
8 groups of sounds with 557 variations (including 12 drum sets and 1 sound effects set)
24 types of "melody intelligence" (auto-accompaniment)
Built-in multi-track sequencer plays Standard MIDI Files or record your own performances
Clean, uncluttered front panel has minimal buttons, and LCD touch screen to access instruments and features
Supports General MIDI and General MIDI 2
Includes headphone jack for late-night or apartment use
Please check out all the pictures below.
If you're interested or have specific questions, please send us an email or call us in the Boise area at 888-2290.
Click on any picture to open a larger view.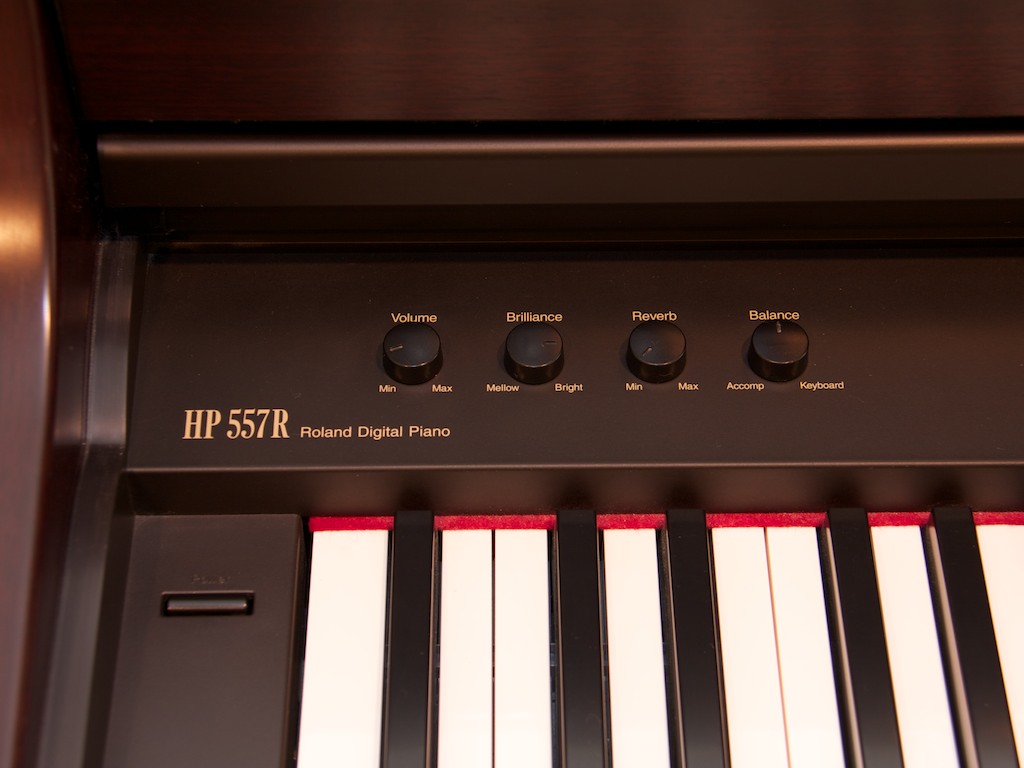 Minimal knobs provide a clean looking front panel...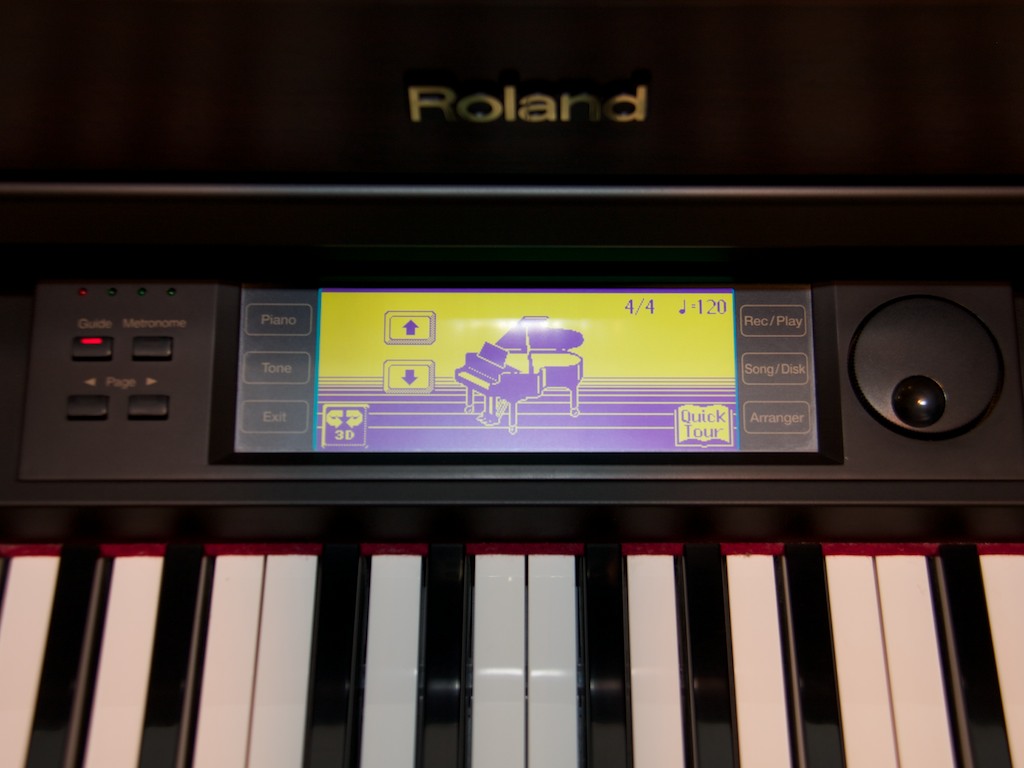 Yet all the power is available through the touch screen...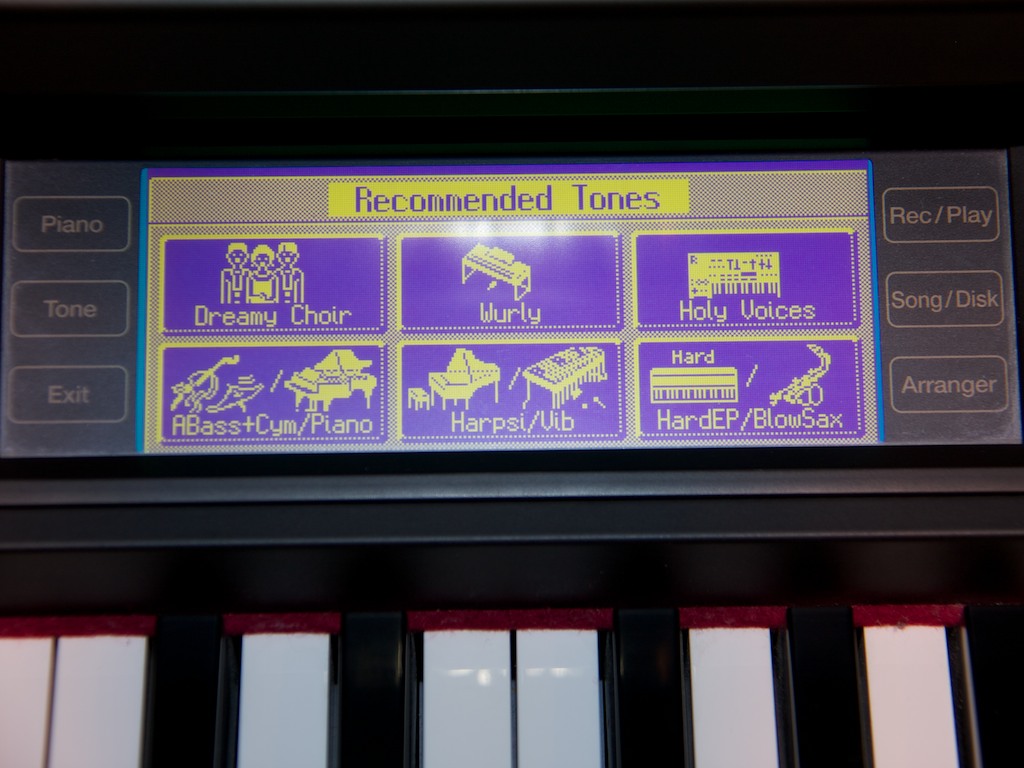 ...with many more sounds, controls and options than I can show here.
3.5" floppy disk drive for importing and exporting songs
Includes all original manuals, disks, etc.
Even the original protective plastic covers are still on the left and middle pedals!
The lid has 3 positions: this is fully open...
...this position covers the display and knobs...
...and this is fully closed.
Back panel connections. Also built-in (but not shown) is a headphone jack below the left end of the keyboard.
Any Problems with This Piano?
Nope. There are a few cosmetic scuffs as you would expect from any piece of furniture that's more than 10 years old, but functionally, it's perfect.