2000 Buick LeSabre Limited
Asking $4,500
As the first owner, my mother-in-law custom ordered this car, and she put less than 30,000 miles on it before selling it to me in 2007. We have both taken great care of it, and you won't find another 2000 LeSabre in as pristine condition as this one. Please see all the pictures below, taken fresh on August 31, 2014. This car has never been smoked in, never had a collision, and it's always been parked in a garage overnight.
This car is loaded with options, which you can read about on the original window sticker. The mileage is quite low, at 76,745. The tires are decent with about 35k miles, and the front and rear brakes were redone 3 years ago. Here is a sampling of the features:
3.8 liter V6 engine with 4-speed Automatic Transmission
Dual front and side airbags
4-wheel Antilock Disc-Brakes
Leather seating surfaces
Automatic headlights, wipers, climate, and suspension (with air compressor for filling tires)
Power windows and door locks with exit delay
Power, heated outside mirrors
10-way Power, heated front seats
Cassette and single CD player
Auto-dimming rear view mirrors
Head-Up Speed Display
Trip Computer
VIN: 1G4HR54K6YU281416 - Click here for AutoCheck report dated 8/28/2011.
I could say a lot more about what great shape this car is in, but it's easier to let you check out the pictures.
Click any photo for a larger view.
To make an offer or ask questions, please e-mail us at info@boisegear.com.
| | |
| --- | --- |
| | This is the actual window sticker, but it was never in the window because we custom ordered the car. Still, it shows all the specs and options, so be sure to click for a larger view so you can read all the details. |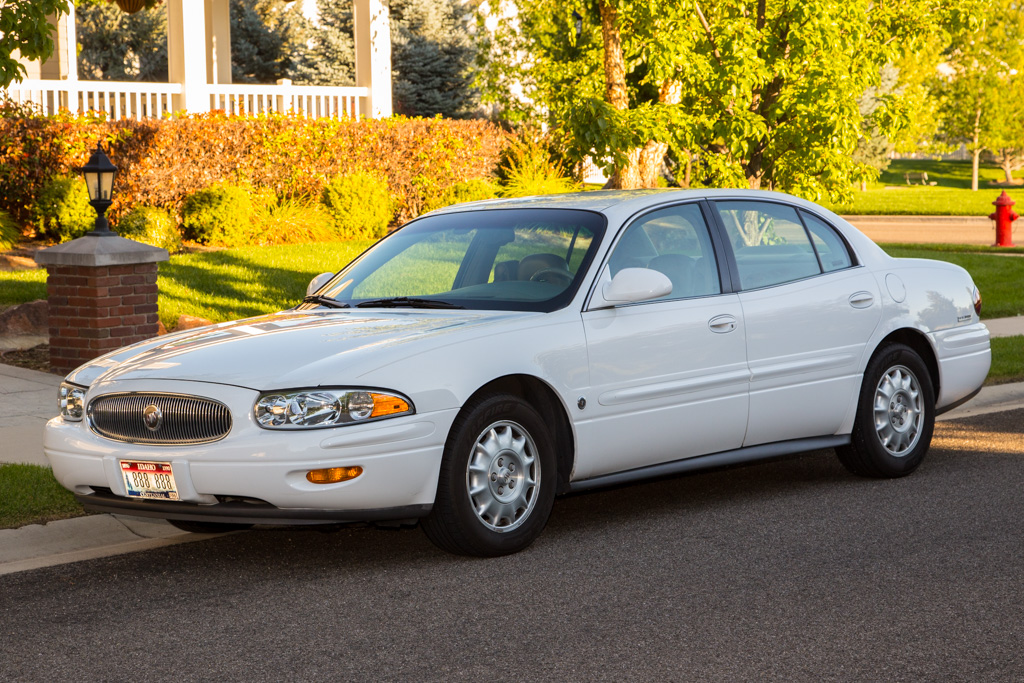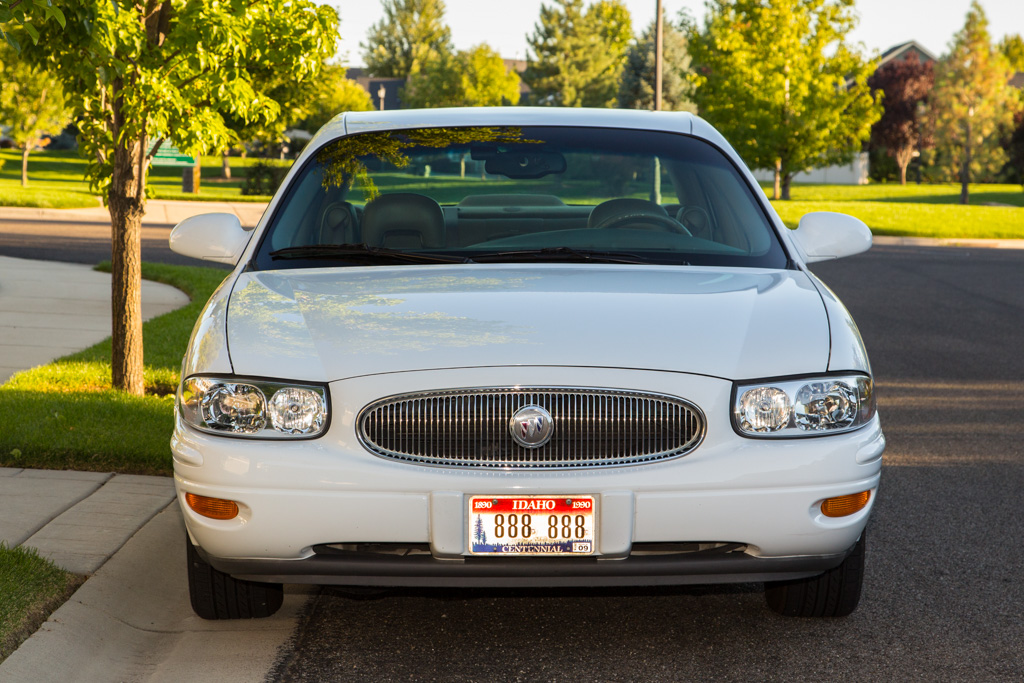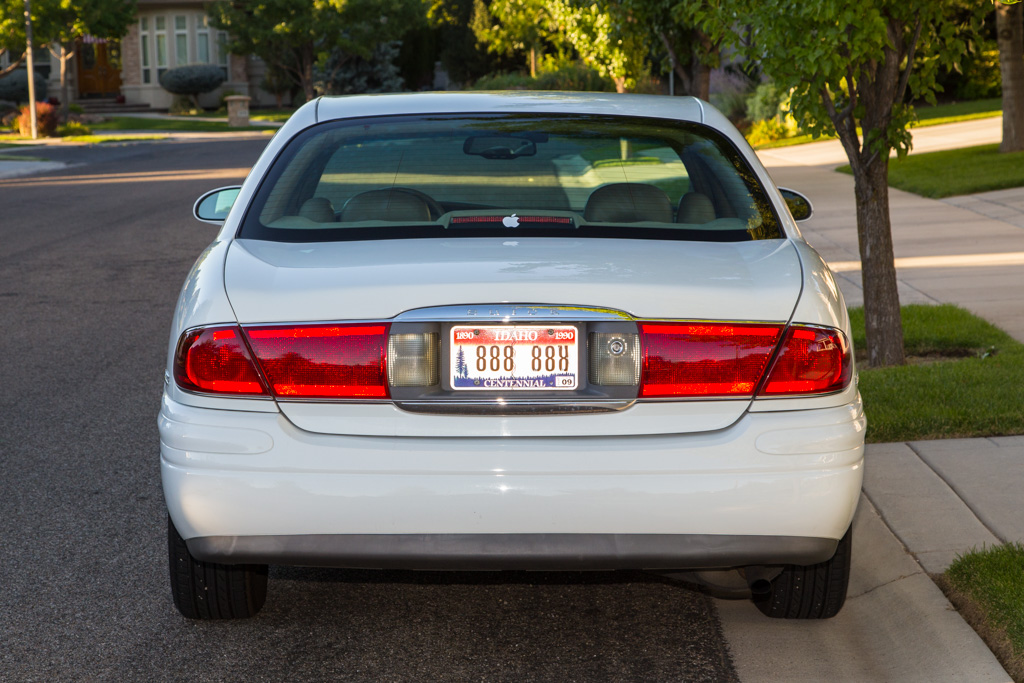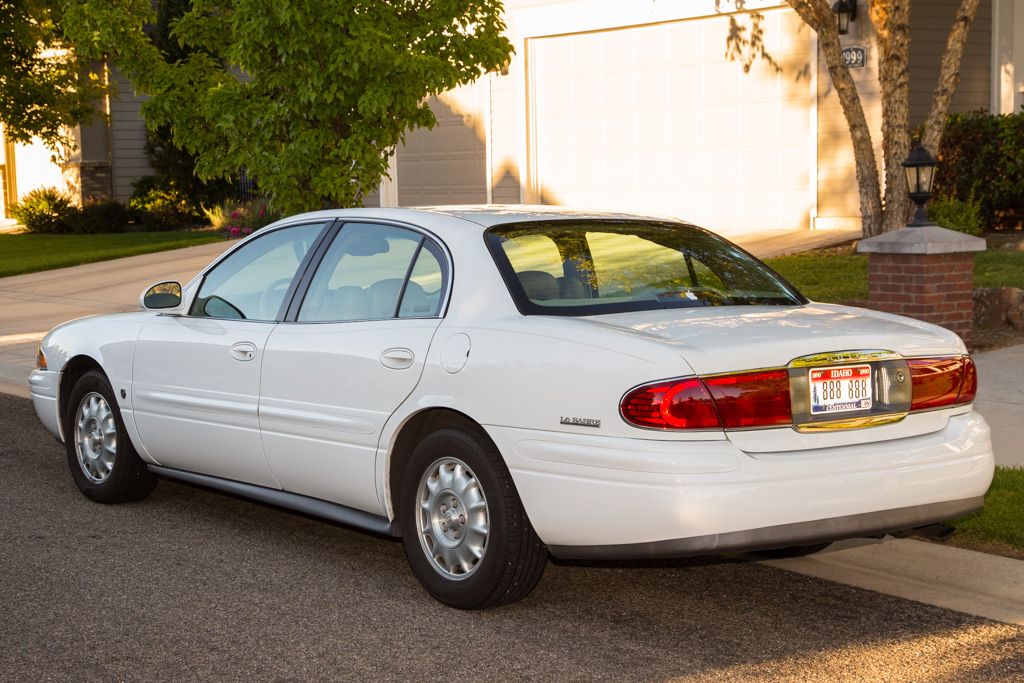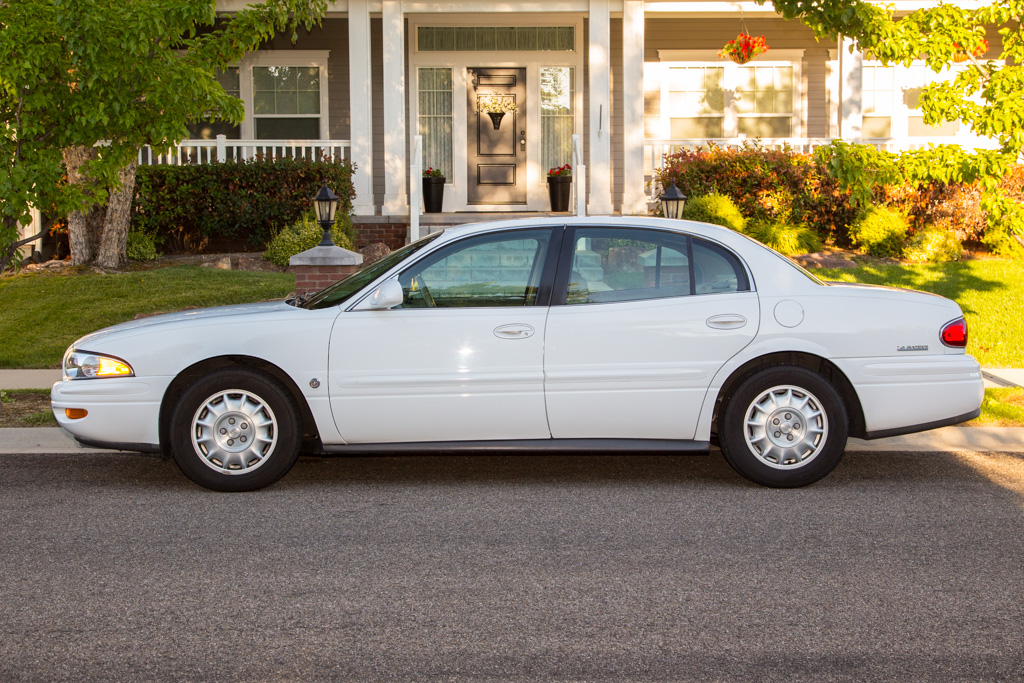 Steering wheel has controls for Cruise Control, Cabin Temperature, and Radio.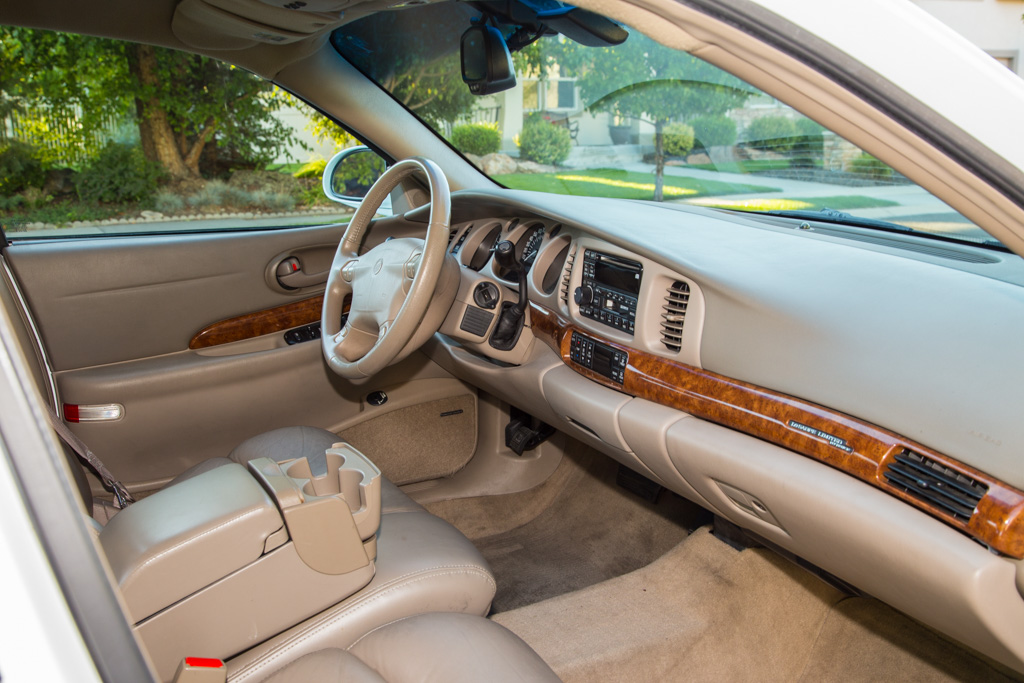 Interior is clean and comfy.
10-way powered and heated driver's seat has two memories to recall not only the seat position, but also the side mirror positions, climate control and radio settings.
Passenger seat is also 10-way powered and heated.
Center armrest has storage inside, cupholders in front, and it folds up to make room for a third front-row passenger.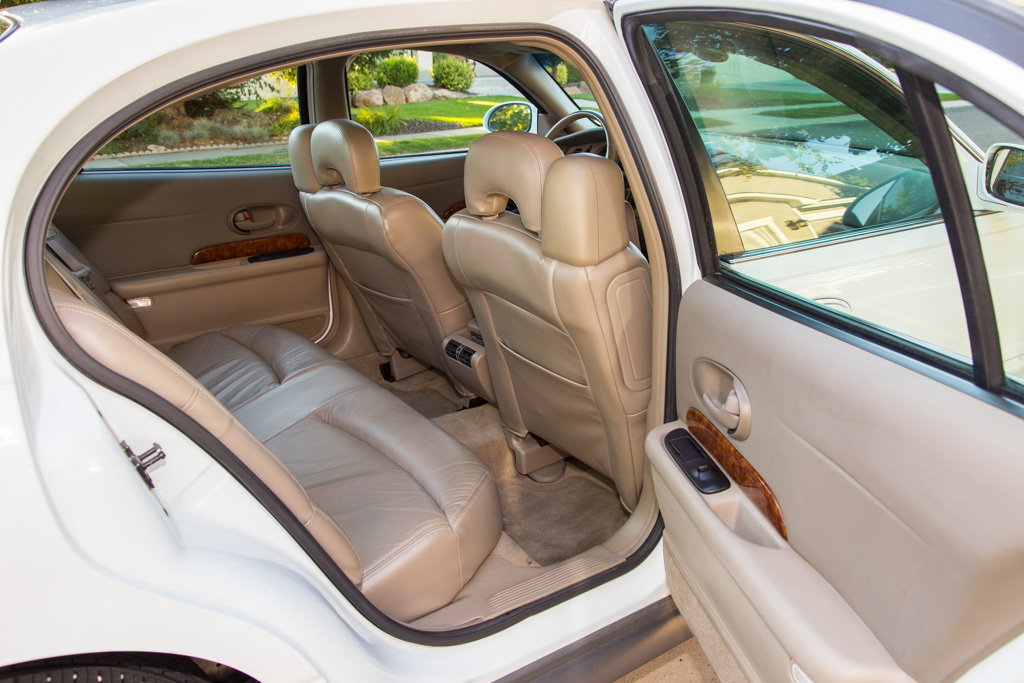 Back seat has plenty of leg room.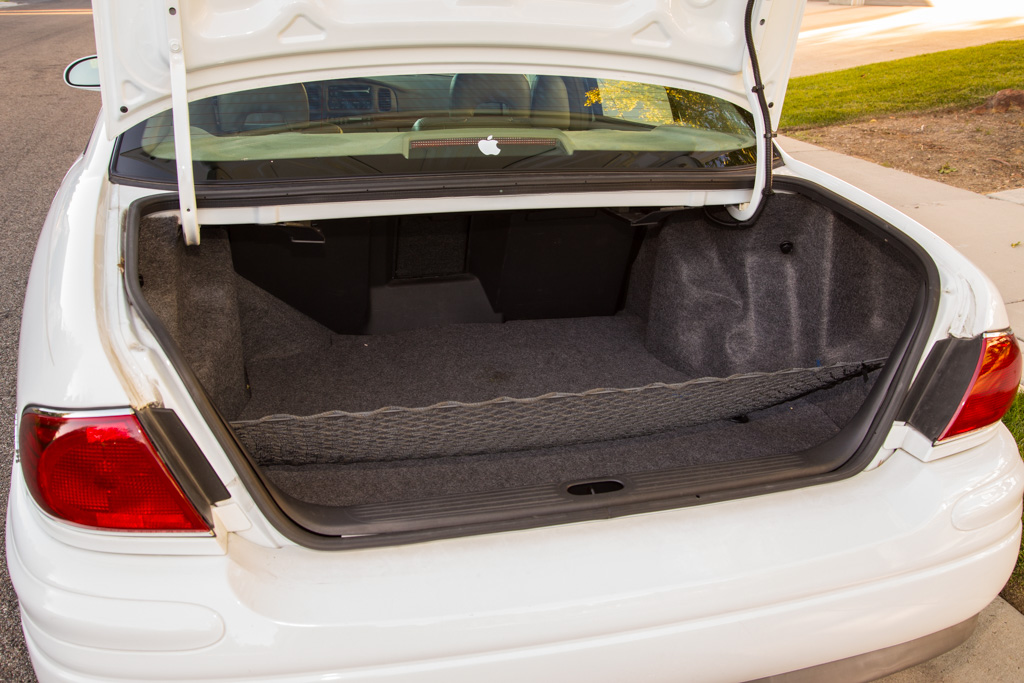 Trunk is also clean and roomy, with a convenient cargo net.
Unlike so many used cars available today, we have all the original keys and remotes.
Any Problems with This Car?
Nothing major, but the front passenger-side power window does not roll down all the way, and the gas gauge may be "flaky". My daughter reported that the gas gauge was reliable down to about 1/4, but below that, it seemed inconsistent. She used the digital trip computer's "range" display to tell how much gas she had left. There are also several dashboard or steering wheel buttons/controls with burned-out backlights. The buttons work fine, but you can't see the labels in the dark. We can come down on the price to compensate for these issues.